Thursday, 24th March 2022 at 3pm (CET)
Insight Into the Quantitative Impact of Clean Energy Investments on Transformers Market
After the landmark Paris Agreement, governments across the globe have set ambitious renewable energy targets to combat climate change by reducing their carbon footprint. However, upgrades and transformer capacity additions in power grid are crucial to connect renewables with electricity demand centers. Additionally, electrification in transport sector and subsequent installation of EV charging infrastructure also requires major upgrades in distribution networks around the world. Many utilities around the world are proactively working on addition of distribution network capacity to avoid any overloading issues due to simultaneous charging of EVs in the future. Therefore, transformer industry will play a major role in clean energy transition. In this webinar, PTR will share insights on the following:
Global transformer market landscape
Evolving targets of clean energy and efficiency and their impact on T&D market
Impact of electrification in transport sector on transformer market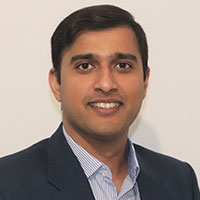 Saqib Saeed, Chief Research Officer, Power Technology Research (PTR)

Saqib is Chief Research Officer at Power Technology Research. Coming from an industry background, Saqib currently leads research teams in developing coherent methodologies for PTR's syndicated services and custom consulting projects for various clients across North America, Europe, and Japan.
He has been involved in the power sector for more than 10 years now, working with T&D Equipment OEMs and utilities to conduct online and offline market research and identify business opportunities for market segments including HVDC, FACTS, Power/Distribution transformers, Gas Insulated Substations and EV Charging Infrastructure. Saqib is also a member of advisory board of CWIEME Berlin Trade Fair and a guest editor of the special edition of Transformers Magazine.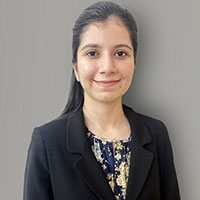 Aleena Ahmad, Market Analyst, Power Technology Research (PTR)
Aleena Ahmad is a Market Analyst at Power Technology Research. She is involved in projects on the transformer topic at Power Technology Research and is responsible for data collection and analysis in various areas including the structure of distribution utilities, the installed base of T&D equipment, and future market trends. As a market analyst at PTR, she performs in depth analysis of the different technologies within the transformer market and their impact. Prior to joining PTR, Aleena worked at Nestle as an Electrical and Automation Engineer. Aleena comes from a technical background and has a BSc. In Electrical Engineering.
This webinar is brought to you by