CWIEME PRODUCT OF THE YEAR
This category rewards a product that delivers both quality and innovation, demanding all-round excellence in all aspects of research, development, design and real-world application.
CWIEME ENGINEER OF THE YEAR
This award is looking for an engineer or other exceptional individual who has demonstrated excellence in technical design skills, problem solving and project delivery. They will also be passionate about their industry and involved in or contributing to the wider electrical engineering community.
CWIEME GLOBAL OUTREACH AWARD – BEYOND THE FACTORY FLOOR
Awarding a company, group of employees or an individual in the industry who have taken their knowledge, electrical engineering capabilities and initiative to support others in a charitable or community outreach context.
CWIEME START- UP AWARD
This special award will celebrate the achievements of tomorrow's engineers by shining the spotlight on outstanding examples of innovation and entrepreneurship over the last 3 years
CWIEME BEST E-MOTOR DESIGN AWARD
This award rewards the best designed E-Motor, demanding excellence in all aspects of its application and performance.
CWIEME GRAND PRIX - THE WINNER OF WINNERS
The winner of winners; this special award is chosen from the winners of each category and decided upon by our judging board. The CWIEME Grand Prix celebrates electrical design and technical ability that goes beyond the norm.
To Submit a Nomination:
Please complete the nomination form here. You may enter multiple submissions, but no more than one per category.
Following the postponement of CWIEME Berlin, the submission deadline for 2021 has been extended.
Winners will be announced at the CWIEME Global Awards Ceremony at CWIEME Berlin.
Any questions? Please contact: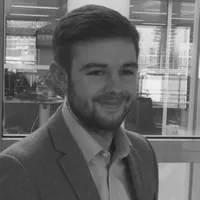 Liam Heraty
Senior Content Producer CWIEME

E: liam.heraty@coilwindingexpo.com
If you are interested enjoying extensive coverage before, during and after the most high-profile event in the industry's calendar, then consider sponsoring an award category.
Join our Headline Award Sponsor DuPont to take advantage of premium networking opportunities, introduce your category, present the award to the winner and enjoy a reserved table at the awards to host your customers and colleagues.